For the peanut butter connoisseurs among us, the journey you're about to embark on is bound to delight your senses and nourish your health-conscious soul. Enter the world of Naked PB, a powdered peanut butter that's transforming the way we experience the beloved nut spread.
Let's dive deep into this remarkable product and uncover the myriad facets that make it a standout in the world of nutrition.
Disclaimer
This review is based on our hands-on experience with Naked PB. The opinions expressed here are solely ours and not influenced by any external factors. While we did receive samples for evaluation purposes, we have not received any compensation or incentives in exchange for this review. Naked Nutrition has had no editorial involvement in the creation or content of this review. Our aim is to provide an unbiased and honest assessment of the product based on our first-hand experience.
In our review, we had the pleasure of trying two delectable variations of Naked PB: the Original and the Sweet and Salty. These two options cater to different taste preferences, and we'll delve into their unique qualities as we navigate through the review. So, whether you crave the pure, unadulterated peanut goodness of the original or the delightful blend of sweetness and saltiness in the Sweet and Salty, Naked PB has you covered.
Let's take a closer look at what makes this powdered peanut butter a game-changer for your culinary and nutritional adventures.
Health Benefits
Lose Weight: Sugar & Salt Naked PB boasts a remarkable 75% fewer calories and over 85% less fat than traditional peanut butter. If you're looking to reduce your calorie intake or maintain a healthy weight, Naked PB is the perfect alternative.
Boost Protein Intake: This peanut butter powder is derived from US-grown peanuts, mechanically pressed to remove fat and oil. The result? Each serving contains over 40% protein. Whether you're on a plant-based diet or simply aiming to up your protein intake, Naked PB is a fantastic choice.
What is Naked Powdered Peanut Butter?
Naked PB is a nutritional powerhouse, a peanut butter powder crafted from premium ingredients that add a burst of peanut flavor to any recipe you desire. It's packed with protein, low in sugar, and calories, making it a versatile and healthy choice for those who value their well-being.
We tried two variants of Naked PB, and they both impressed us.
Sugar & Salt Naked PB has only three ingredients: powdered peanut butter from slow-roasted, non-GMO, US-grown peanuts, mixed with sea salt and organic coconut sugar. It's a low-calorie, low-fat option, perfect for adding more protein to a plant-based diet. With no additives or artificial sweeteners and independent third-party testing for heavy metals, it's a clean and tasty choice.
Organic Naked PB, with just one ingredient: powdered peanut butter made from organic, slow-roasted, non-GMO, US-grown peanuts. Like its counterpart, it's low in calories and fat, suitable for a plant-based diet, free from additives and artificial sweeteners, and independently tested for heavy metals.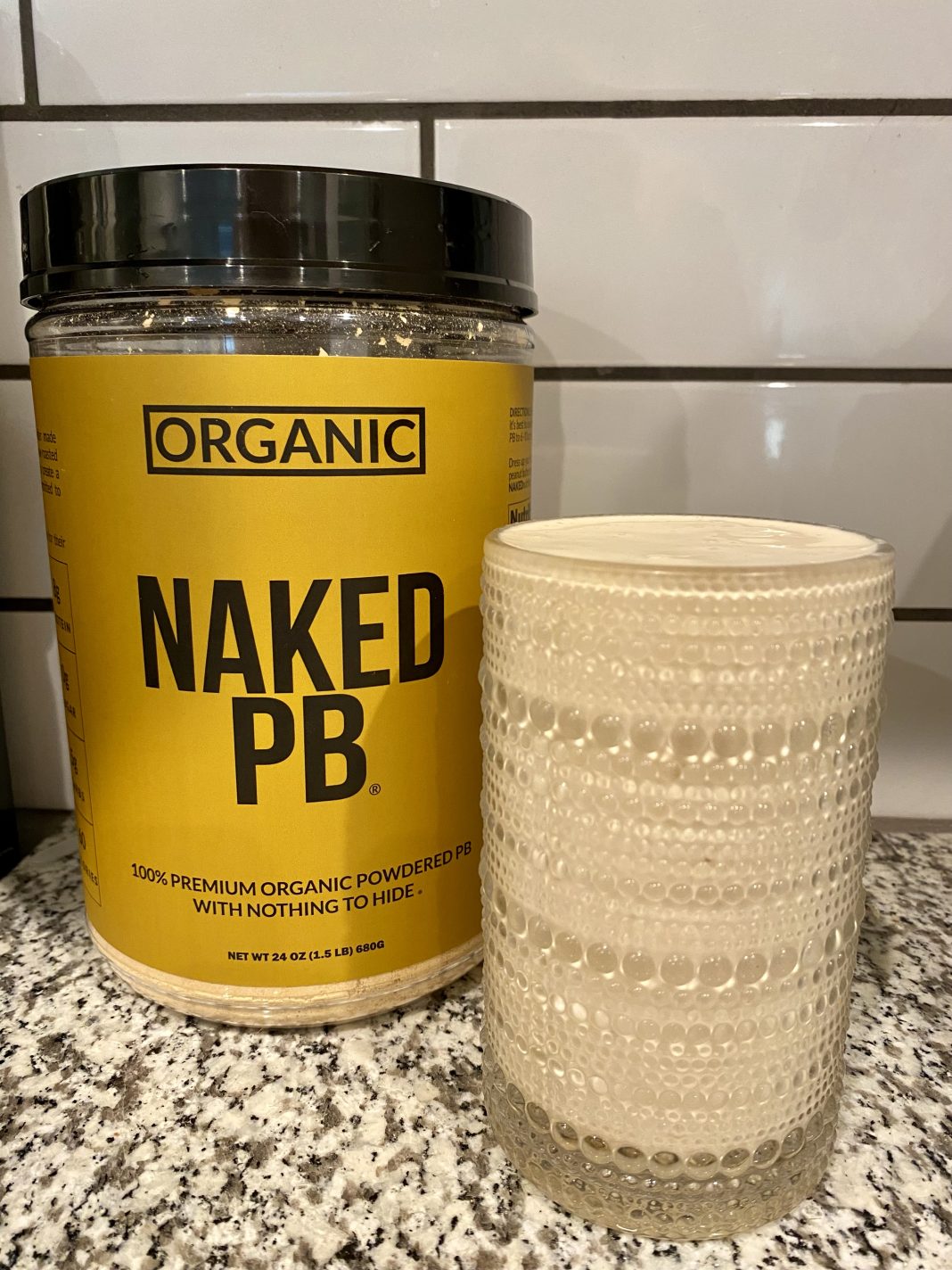 Features
Naked PB comes packed with an impressive set of features:
No Artificial Additives: You won't find any artificial additives here, ensuring that your peanut butter experience remains pure and natural.
Dairy-Free: Ideal for those with lactose intolerance or a dairy-free lifestyle.
Gluten-Free: A great choice for individuals with gluten sensitivities or celiac disease.
GMO-Free: Naked PB is made from GMO-free peanuts, supporting sustainable agriculture and ensuring a better quality product.
Soy-Free: Suitable for those with soy allergies or those looking to avoid soy in their diet.
Vegan: A perfect fit for a vegan diet and lifestyle.
Peanuts from US Farms: With a commitment to sourcing peanuts from US farms, Naked PB keeps the farm-to-table connection close.
Mixes Easily: Whether you're stirring it into a smoothie or baking it into your favorite treats, Naked PB blends seamlessly.
Affordable: Not only is Naked PB a healthier choice, but it's also friendly on your wallet.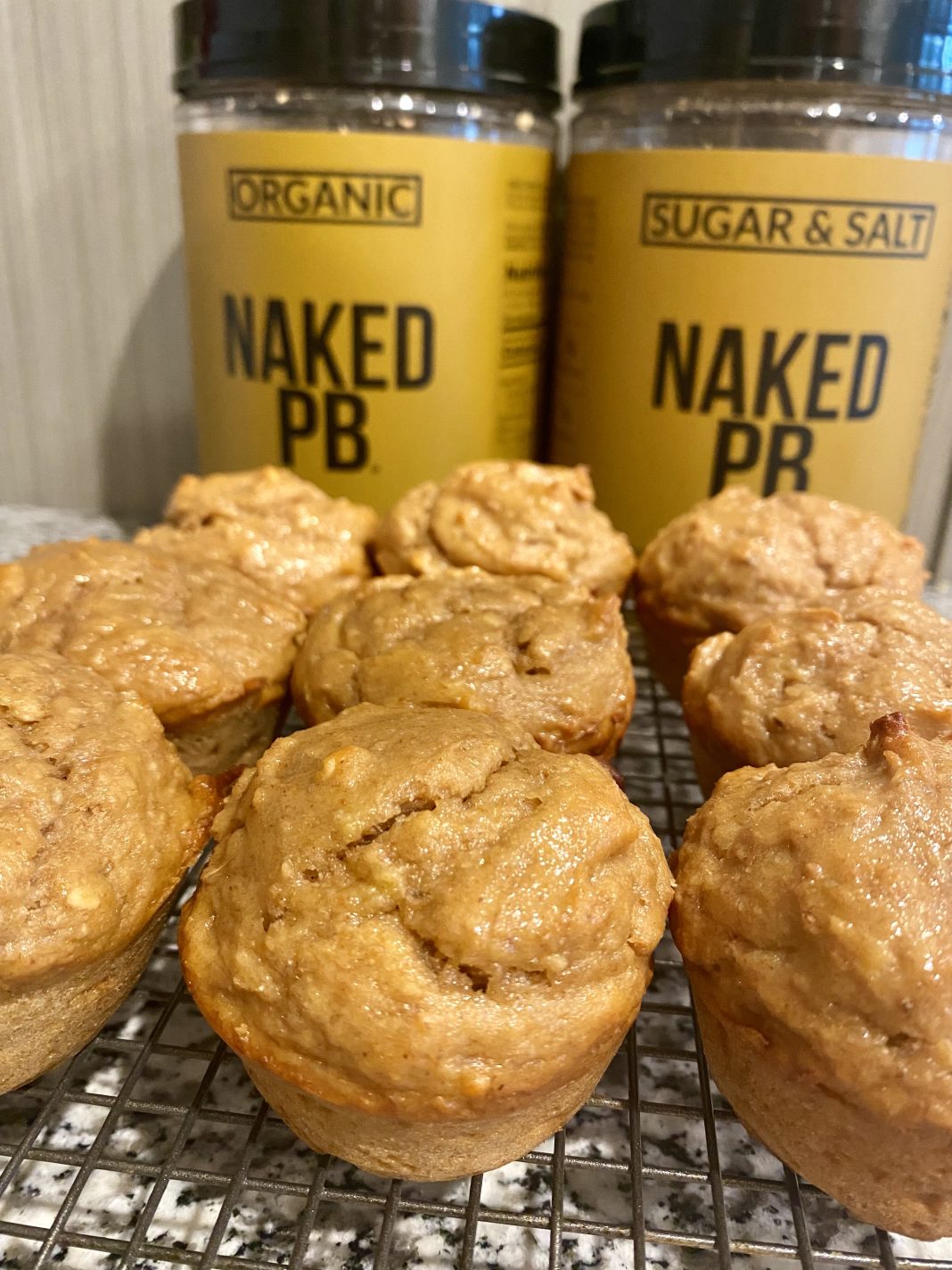 Naked Powdered Peanut Butter Compared to Other Peanut Butter Products
When it comes to comparing Naked Powdered Peanut Butter to other peanut butter powders, its standout feature is its unwavering commitment to purity. With no artificial additives or flavors, it's the healthier choice for those who value natural ingredients.
In comparison to traditional peanut butter, Naked PB offers a lower-calorie and lower-fat alternative. It's an excellent choice for individuals striving for a healthier lifestyle without sacrificing the rich, nutty flavor they love.
When comparing Naked Powdered Peanut Butter to other peanut butter products, it's important to note the use of coconut sugar in their Sweet and Salty variant. This natural sweetener offers a lower glycemic index, making it a better choice for blood sugar control. Additionally, coconut sugar is an unrefined, more natural alternative to regular sugar and contains small amounts of essential nutrients. This adds to the appeal of Naked PB for those who value healthier and eco-friendly options in their dietary choices.
Eco-friendly Product
Naked Nutrition is committed to bridging the gap between our farms and your table, and they do it with a strong emphasis on sustainability and environmental responsibility. In a world where many supplements are laden with additives that serve the industry's interests rather than your health, Naked PB shines as a beacon of eco-conscious sourcing and thoughtful packaging.
Let's explore the company's dedication to using natural ingredients, keeping the product gluten-free and GMO-free, and avoiding artificial additives, flavors, and colors – a move in the right direction for both our bodies and Mother Earth.
Sustainability and Environmental Impact
Naked Nutrition takes its commitment to the environment seriously, and it's evident in every aspect of Naked Powdered Peanut Butter. 
Firstly, the ingredients are all about keeping it natural and free from genetically modified organisms (GMOs). This choice supports sustainable agriculture and ensures you get the best quality, straight from nature's playbook. 
Additionally, the absence of artificial additives, flavors, and colors in Naked PB reflects a commitment to authenticity and the well-being of consumers and the environment. By eliminating these harmful substances, Naked PB is taking a stand for health and sustainability. 
Moreover, by sourcing peanuts from US farms, the brand strengthens the farm-to-table connection. Choosing Naked PB means supporting a brand that cares about the bigger picture – our environment and our health. 
With natural ingredients, GMO-free goodness, and eco-friendly packaging, Naked PB proves that enjoying peanut butter can be simultaneously healthy, delicious, and sustainable.
Taste
We put Naked PB to the test in various recipes, and it did not disappoint. It added a rich and delicious peanut butter flavor to our favorite smoothies and baked goods, including pancakes, cookies, and muffins. We highly recommend Organic Naked PB for those seeking to incorporate protein and peanut butter flavor into their recipes and Sugar & Salt Naked PB for those who enjoy a touch of sweetness and saltiness. Both variants were a hit in our kitchen!
Uses
Naked PB is incredibly versatile and can easily be incorporated into your favorite foods. It mixes seamlessly with various recipes:
Mix Easily with Your Favorite Food: Whether it's a peanut butter smoothie or a baked good, Naked Peanut Butter powder can add a low-calorie, high-protein boost to your snack. Enjoy the flavor of peanut butter without the extra calories.

Baked Goods: Add Naked PB to your baking recipes for a delightful peanut butter flavor. It works well at any time of the day, from smoothies to peanut butter chocolate chip cookies, muffins, and pancakes.
Blend: Mix one scoop of Naked PB into 6-10oz of a smoothie, shake, or any other beverage. Feel free to add other ingredients to create a specific taste that suits your preferences. We particularly enjoyed it with vanilla protein powder, milk, frozen bananas, and Sugar & Salt Naked PB.

Pair With Other Products: Combine Naked PB with Naked Whey or Naked Pea to create a nutrition-packed protein shake to help you reach your health and fitness goals.
In summary, Naked PB from Naked Nutrition isn't just a peanut butter; it's a lifestyle. It's a shining example of purity in an era inundated with additives. With its dedication to natural ingredients, sustainable practices, and your well-being, Naked Powdered Peanut Butter is more than just a dietary staple – it's a declaration of principles.
When you indulge in a jar of Naked Powdered Peanut Butter, you're not just savoring a delectable treat; you're choosing sustainability.
link