As part of its 'Mix up Midweek with Pork' marketing campaign, the AHDB is once again supporting the long-term demand for pig meat by promoting it as a nutritious, tasty and versatile meal choice.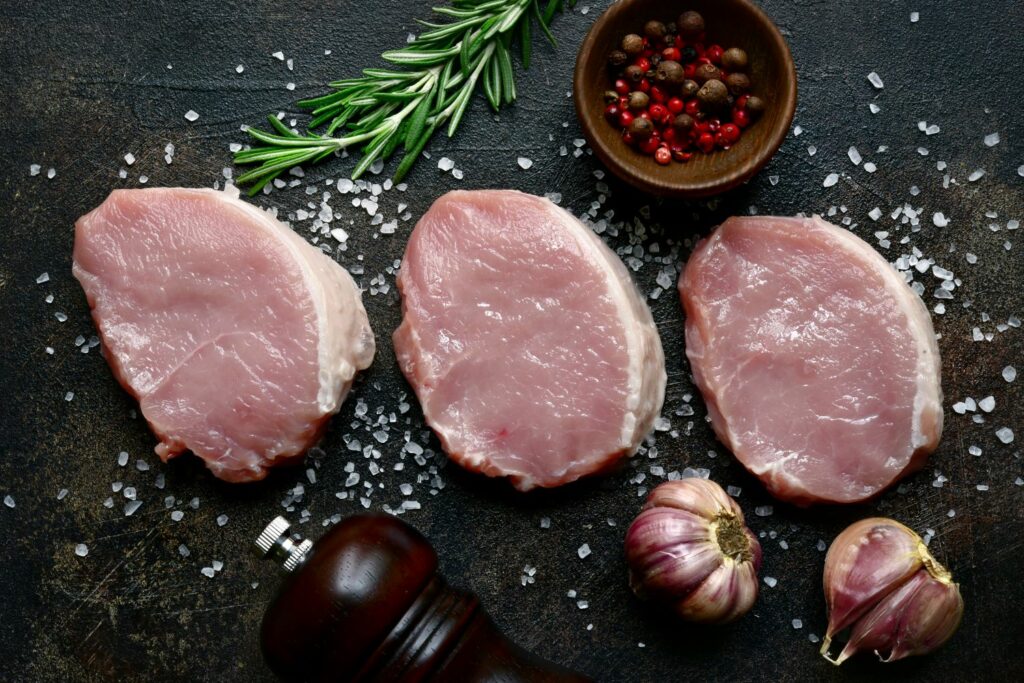 At a time when people are choosing healthier meals partly due to the cost-of-living crisis, the AHDB is working to remind consumers that pork can form part of a healthy, balanced diet, as it is a source of nine vitamins and minerals, including vitamin B12.
The Mix up Midweek with Pork campaign aims to ensure that pig meat will continue to be of interest to Britain's shoppers via a 30-second TV advert, on-pack stickers, online banners, and aisle fins.
To maximise the reach of the campaign, AHDB has partnered with eight supermarket chains (Sainsbury's, Waitrose, Co-op, Tesco, Asda, Aldi, Morrisons and Lidl), as well as online shopping sites and social media pages.
Carrie McDermid, AHDB's head of marketing, commented: "Marketing is one of AHDB Pork's top priorities for the next five years and beyond, and we are committed to delivering award-winning consumer marketing campaigns that will drive positive attitudes to pork consumption in and out of the home.
"Evaluation of last year's pork campaign showed that 92% of consumers agreed the TV advert communicated pork medallions as a healthy mealtime choice, and 70% of consumers said they were more likely to eat pork medallions after seeing the campaign."
The campaign will continue to run alongside AHDB's We Eat Balanced marketing programme that is currently promoting the sustainable attributes and health benefits of red meat and dairy on TV and social media until 4 February 2023.
Among the centre themes of the Mix up Midweek with Pork campaign are affordable meal choices using leaner cuts of pork such as medallions, loins, mince, and fillet. A range of delicious, healthy, easy-to-cook, and quick recipes have been developed specifically for this campaign, many of which come in at under £1.50 per head.
These recipes and other resources are available on the website lovepork.co.uk, and healthy pork recipe cards and a poster will be mailed to farm shops and butchers.
Another focus of the campaign is to extend the target audience to individuals aged 18–25 years old, also known as Gen Z, who are less likely to buy pork than the core target audience. AHDB has partnered with key influencers of this age group to create educational content showcasing the nutritional benefits of pork across various social media channels.
Ms McDermid added: "We are working with MOB kitchen, the leading food media platform for Gen Z, to inspire young people to cook healthy and delicious pork meals and highlight the nutritional benefits of eating pork, such as vitamin B12.
"Two popular influencers on TikTok will also feature a fun, attention-grabbing video to encourage the Gen Z audience to think of pork as a healthy source of protein and a nutrient-packed alternative to chicken. This content will be promoted on Instagram."
To learn more about the Mix up Midweek with Pork campaign, listen to the latest episode of AHDB's Food and Farming podcast or follow AHDB Pork on Twitter and Facebook.

link