Vegan eating has skyrocketed in popularity over the course of recent decades, with more than 1,400 plant-based restaurants opening all across the US. While Philadelphia is historically known for cheesesteaks, countless vegan restaurants now call the city home. This is your guide to the best vegan restaurants in Philly!
1. Bar Bombón: Best Latin American Vegan Restaurant in Philly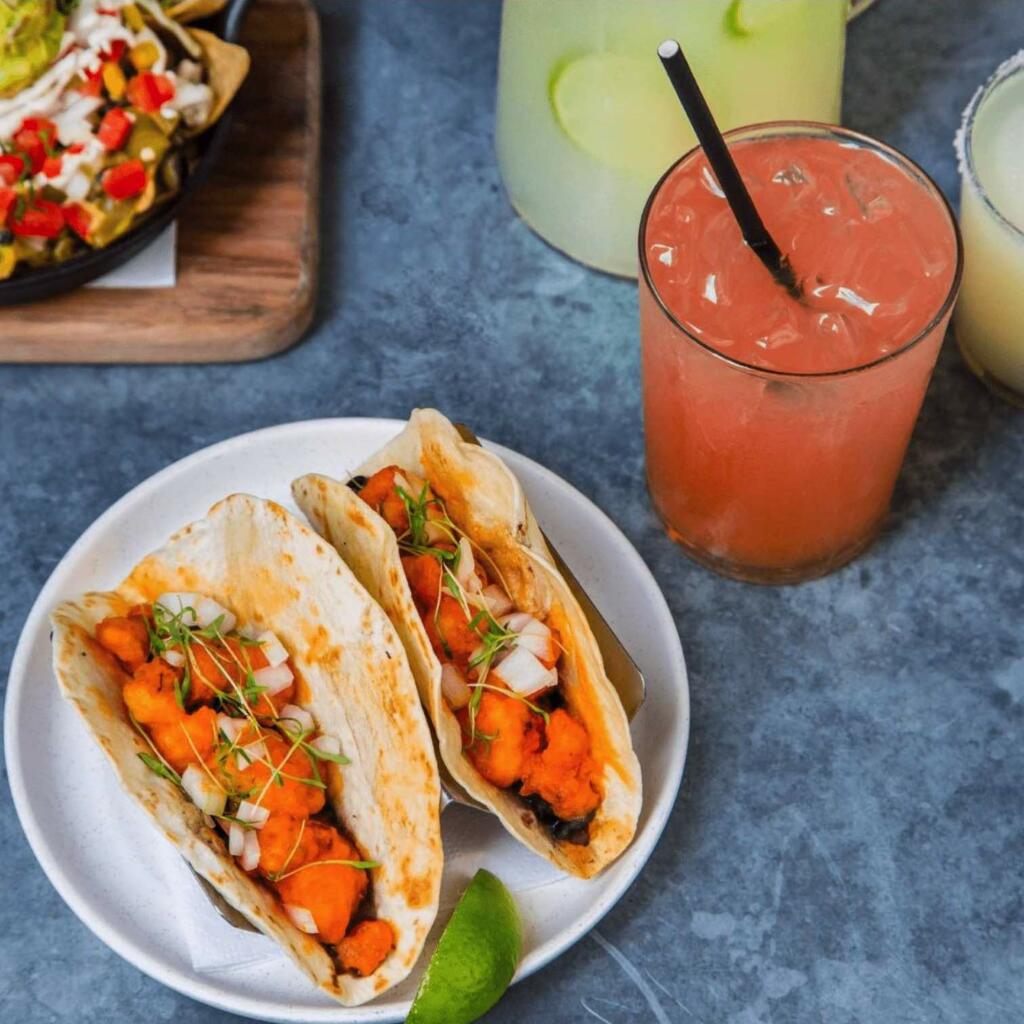 Location:
133 S 18th St, Philadelphia, PA 19103
Menu items: Vegan arepas, tacos, empanadas, margaritas & more!
Bar Bombón serves up some of the best vegan food in Philly, emphasizing classic Latin American cuisine and proteins made with non-GMO soy and organic grains. Their goal is to take authentic Puerto Rican recipes and give them a satisfying yet healthy plant-based twist.
Customers can stop in for brunch consisting of mouthwatering Philly cheesesteak empanadas, breakfast egg tortas, and bloody marys, or treat themselves to dishes on the all-day menu, including delectable buffalo cauliflower tacos, hearts of palm 'fish' tacos, and salted grapefruit margaritas!
2. Charlie was a sinner: Best Vegan Restaurant for Small Plates in Philadelphia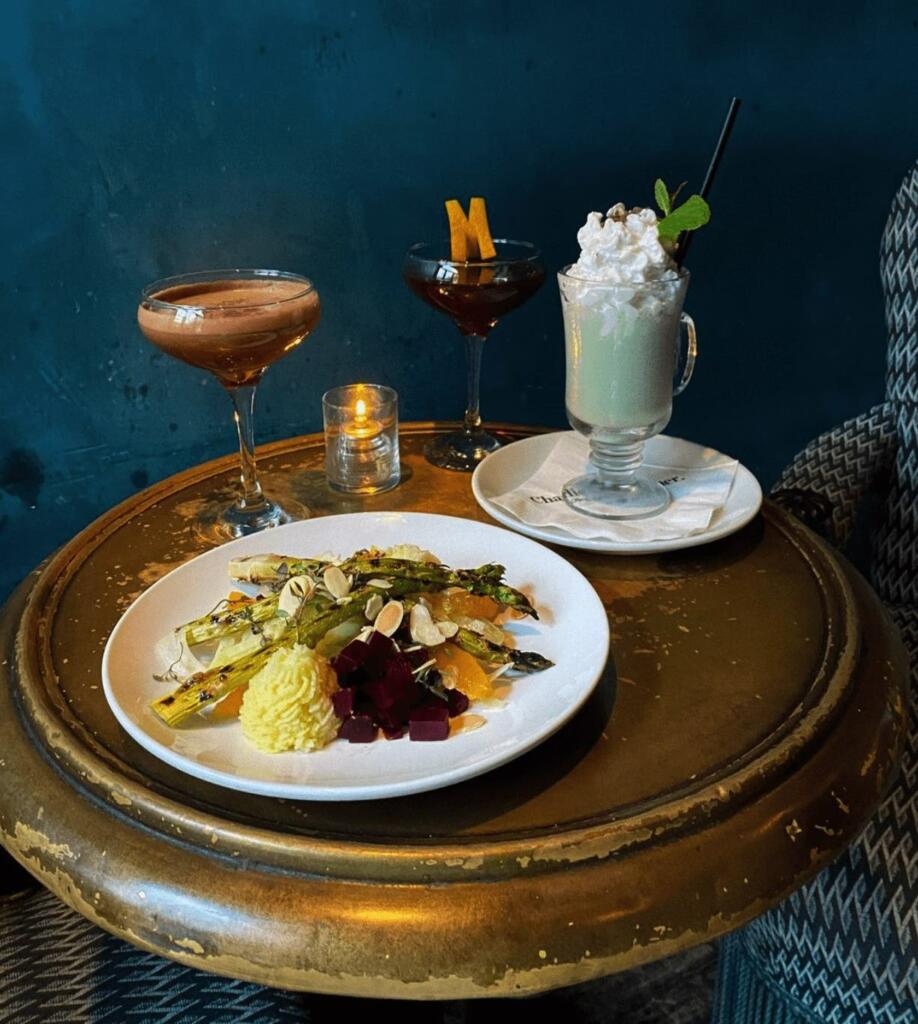 Location:
131 S 13th St, Philadelphia, PA 19107
Menu items: Creative small plates & cocktails
Ask any Philly-based vegan where their favorite spot is for a romantic date and they are sure to point you to Charlie was a sinner. Known for their small plates and strong drinks, the plant-based bar dishes up unique, shareable fare paired with an intimate, candle-lit ambiance.
Charlie was a sinner makes it on our list of best vegan restaurants in Philadelphia for their interesting plant-based iterations alone. Touted as one of the best high-end options in town, customers can share anything from homemade vegan ricotta and "Mama's Meatballs" to eggplant bao buns and Persian mezze.
The bar is also hailed for their eccentric cocktails, such as the "Bullseye" (roasted farro-infused bourbon, Italian amaro, absinthe) and the "Done and Dusted" (coffee liqueur, housemade crème liqueur, Nizza espresso).
3. HipCityVeg: Best Affordable Vegan Restaurant in Philly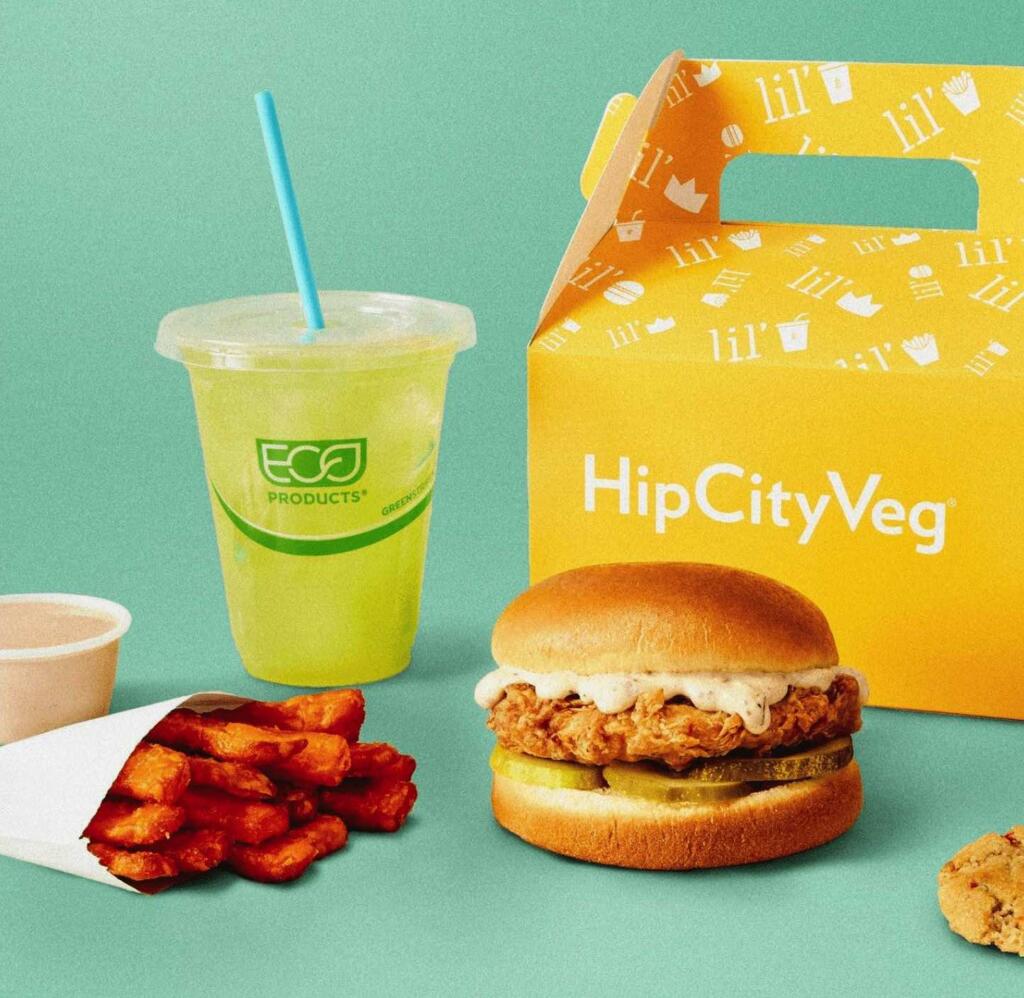 Locations:
127 S 18th St, Philadelphia, PA 19103
214 S 40th St, Philadelphia, PA 19103
North American Building, 121 S Broad St, Philadelphia, PA 19107
Menu items: Vegan burgers & wraps, sandwiches, nuggets, salads, milkshakes & more!
With locations in Philadelphia, its suburbs, and Washington, DC, HipCityVeg is slowly taking over the map as one of the best vegan fast-food chains in the US. Celebrated by many locals as a 'healthy' alternative to other junk food spots, customers can find juicy burgers, crispy sweet-potato fries, fresh salads, and wraps packed with 100% non-GMO soy ingredients at any of the three locations in town!
HipCityVeg's menu also features divine milkshakes made from organic soy ice cream. In addition to their year-round vanilla and chocolate frozen treats, customers can keep track of the restaurant's everchanging list of flavors with their seasonal milkshake calendar. The page highlights special monthly creations such as the autumnal "Pumpkin Pie Shake."
4. Vegan-ish: Best Vegan Restaurant for Flexitarians in Philly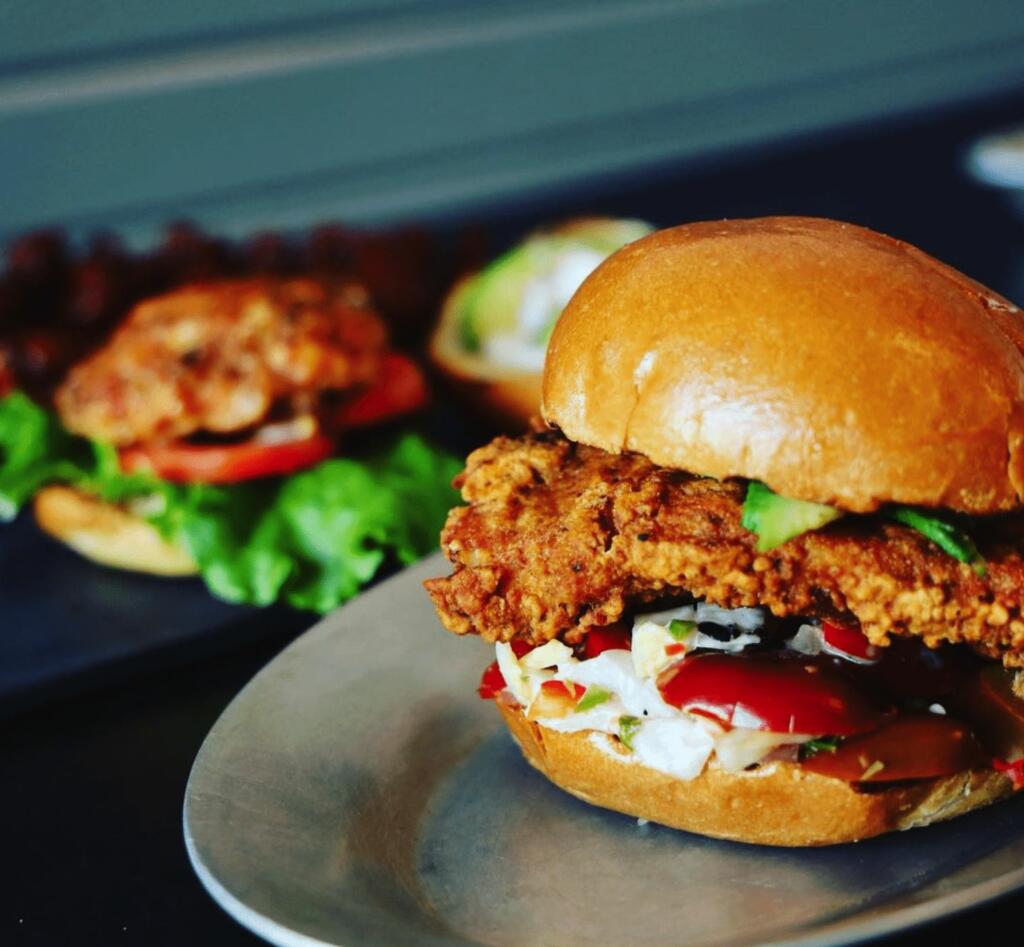 Location:
1214 N 52nd St, Philadelphia, PA 19131
Menu items: Plant-based fast food plus a handful of seafood dishes- perfect for full-on vegans or pescetarians!
If you are looking to add more vegan spots to your restaurant rotation but still want seafood entrees here and there, Vegan-ish is a wonderful option! This restaurant makes it onto our list of the top vegan-friendly restaurants in Philadelphia because they cater to a variety of diets.
With affordable vegan dishes such as the "Philly Special" burger (long hots, caramelized onions, q sauce, vegan cheez, on a fresh toasted bun) to the pescetarian-approved "Jambalaya Shrimp Taco" (peppers, onions, pico de gallo, avocado, adobo mayo chipotle dressing), Vegan-ish is a real crowd-pleaser.
5. Monster Vegan: Best-Themed Vegan Restaurant in Philadelphia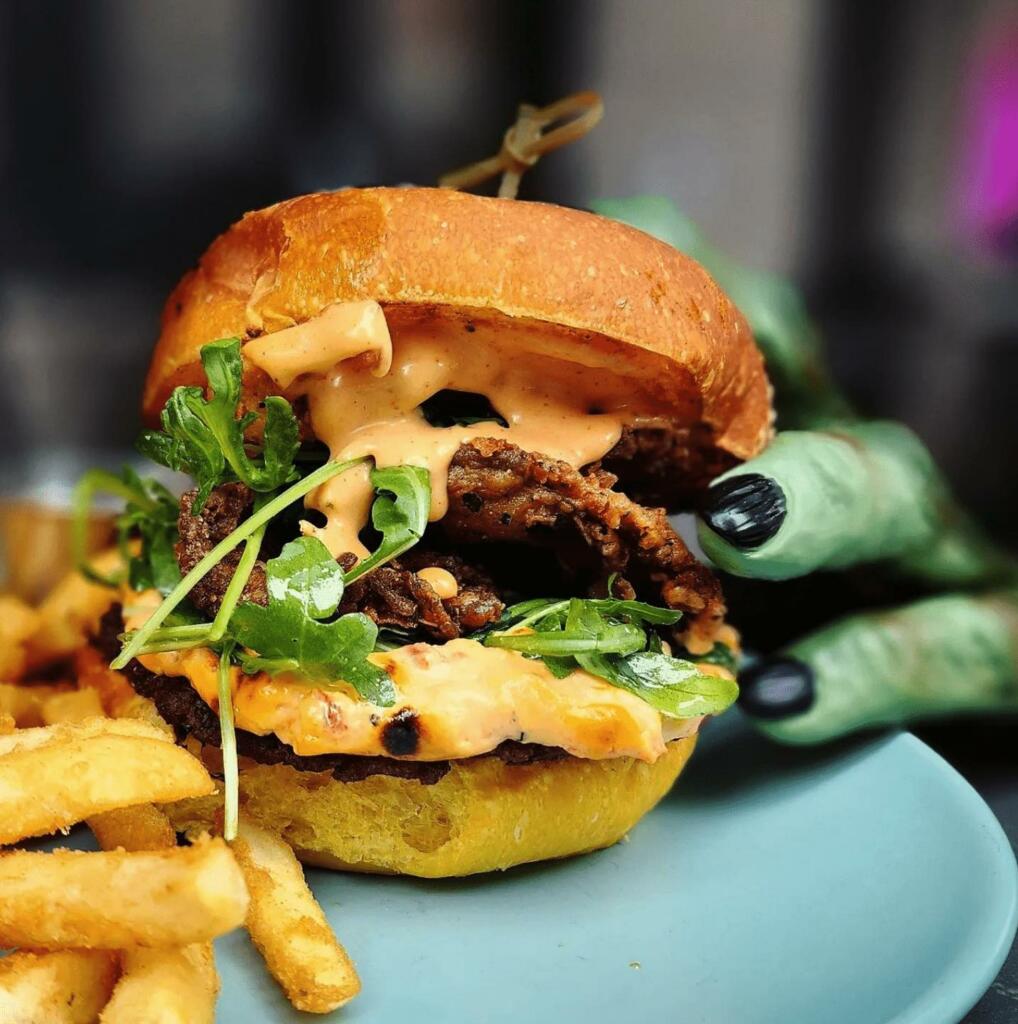 Location:
1229 Spruce St, Philadelphia, PA 19107
Menu items: Vegan comfort food & cocktails
If the name wasn't a *dead* giveaway, Monster Vegan is a spooky-themed vegan restaurant specializing in "scary good comfort food" and "creepy cocktails." Their menu is packed with classic Halloween imagery and hauntingly hilarious puns, offering "Cocktails from the Crypt" and "Satan-gria."
Guests can pick from a massive menu including sandwiches, pasta, small plates, soup and salad, and dessert. The restaurant also hosts weekly brunch, happy hours, and "Weird Wednesday," featuring discounted cocktails and $5 shot specials.
The restaurant lives up to its name in every way, with old monster movie clips playing on a loop from a projector for guests to enjoy. Between their delicious vegan plates and dedication to their creepy aesthetic, visitors of Monster Vegan can rest assured that they will have a frighteningly fun feast!
6. Vedge: Best Vegan Restaurant for Seasonal Dishes in Philadelphia
Locations:
1221 Locust St, Philadelphia, PA 19107
Menu items: Inventive plant-based small dishes & drinks
Nestled in Center City Philadelphia's historic Tiger Building, Vedge serves up innovative plant-based dishes rooted in the incorporation of fresh, seasonal vegetables. If you are looking for an exciting, ever-changing rotation of vegan-friendly eats, this is the restaurant for you!
While the restaurant has a few staple signature dishes, their menu changes throughout the year with every season. Guests can pick their favorites from The Vedge Bar (cold dishes, vegetable charcuterie), The Dirt List (medium plates of single seasonal vegetables), and The Grill ("richer," more composed plates).
The eatery also promotes Dessert and Happy Hour menus that emphasize attention to seasonal ingredients to the same degree. Their beverage menus feature natural wines, curated beer selections, and imaginative cocktails.
7. The Tasy: Best Vegan Breakfast Restaurant in Philly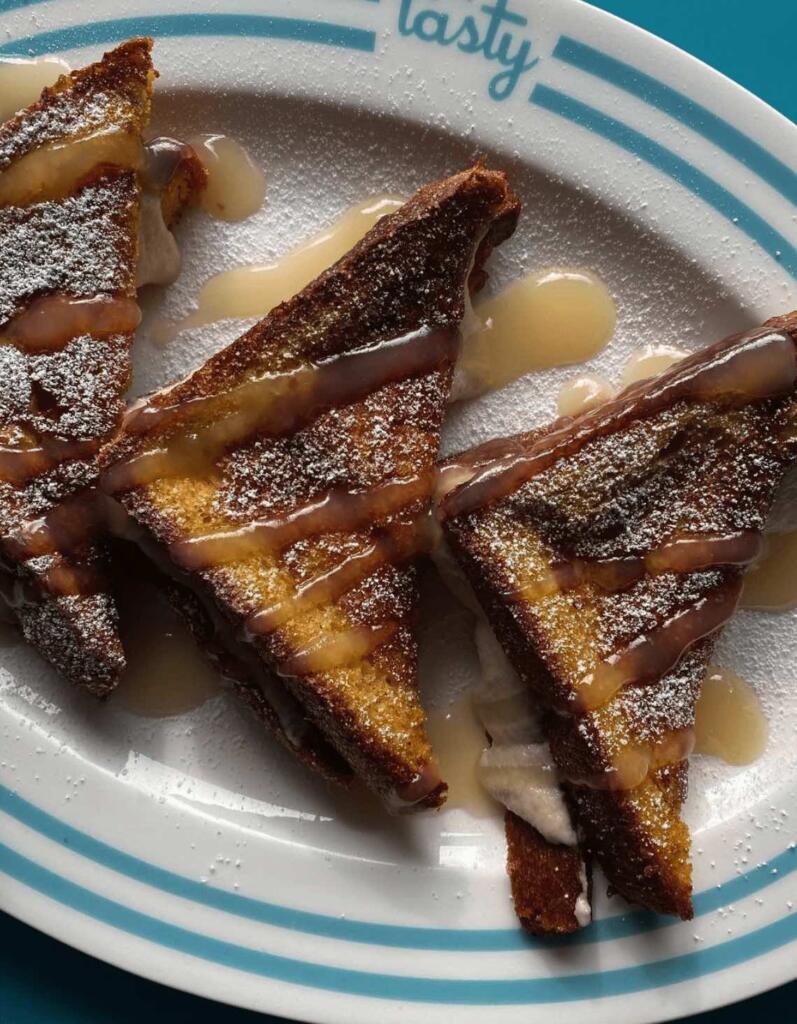 Location:
1401 S 12th St, Philadelphia, PA 19147
Menu items: Vegan breakfast, burgers, sandwiches, and more!
The Tasty diner is ideal for guests in search of a laid-back, welcoming environment to enjoy vegan comfort fare. Known by locals as the masters of plant-based breakfast, the eatery is celebrated for their flavorful tofu scramble-packed burritos, delightful biscuits and gravy, and their rich "Chik'n and Waffle."
Customers can expect an experience identical to traditional retro diners, from decor reminiscent of the 1950s to sugary donuts and coffee sure to warm the cockles of your heart!
8. LUHV: Best Vegan Deli in Philadelphia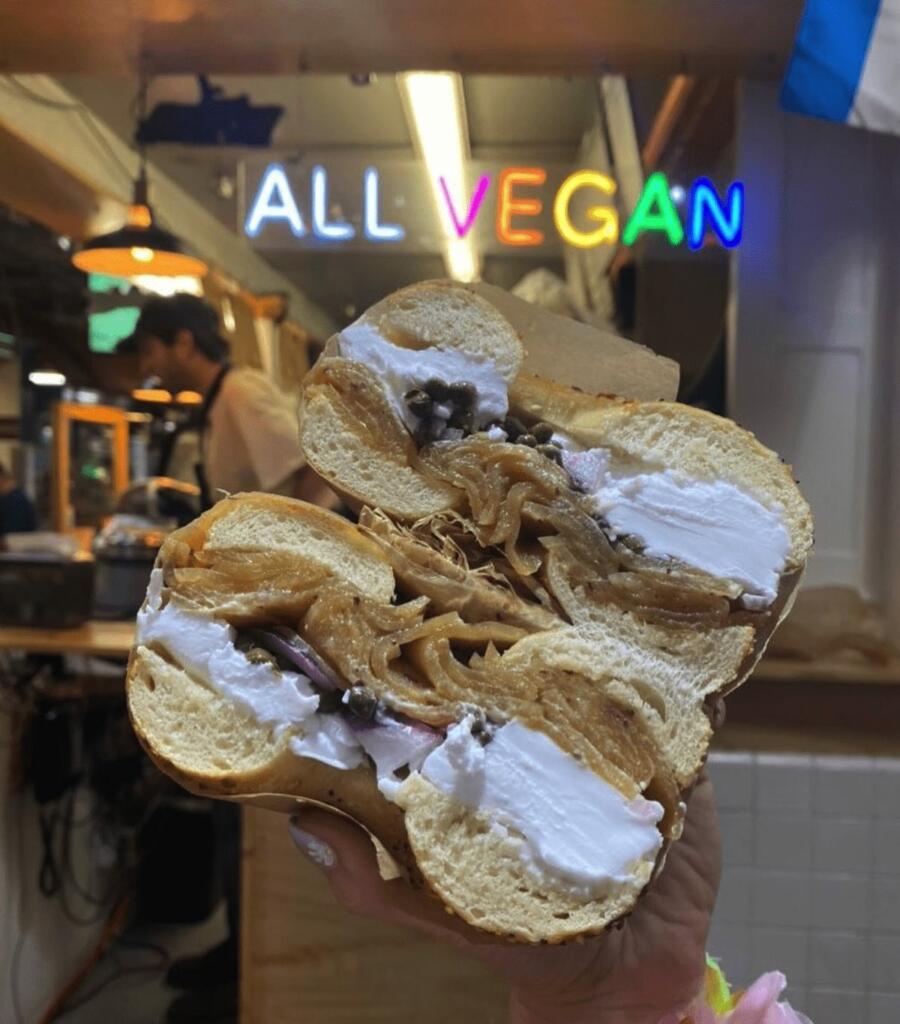 Location:
51 N 12th St, Philadelphia, PA 19107 (Inside of Reading Terminal Market)
Menu items: Vegan sandwiches, hoagies, soups, & pastries
If you have been craving deli classics since transitioning to a plant-based lifestyle, LUHV Vegan Deli is a must-try spot! This family-owned deli counter is situated in the iconic Reading Terminal Market, a Philadelphia treasure known for its diverse array of eateries. As the first fully vegan stand at the popular tourist stop and the first vegan deli on the east coast, they are true trailblazers.
Visitors can find everything from breakfast staples such as the "LUHV Lox" (a toasted everything bagel topped with smoked golden beets, cream cheese, onions, and capers) to traditional hoagies including the "Vegan Italian Hoagie" (a toasted 8″ roll topped with Cappicola, ham, salami, provolone, lettuce, tomato, onion, oil, vinegar, oregano and comes with pickle and chips).
The stand also caters to plant-based customers who prefer to assemble their sandwiches in the comfort of their own homes, with a selection of premium sliced vegan cheeses and cold cuts!
9. Primary Plant Based: Best New Vegan Restaurant in Philadelphia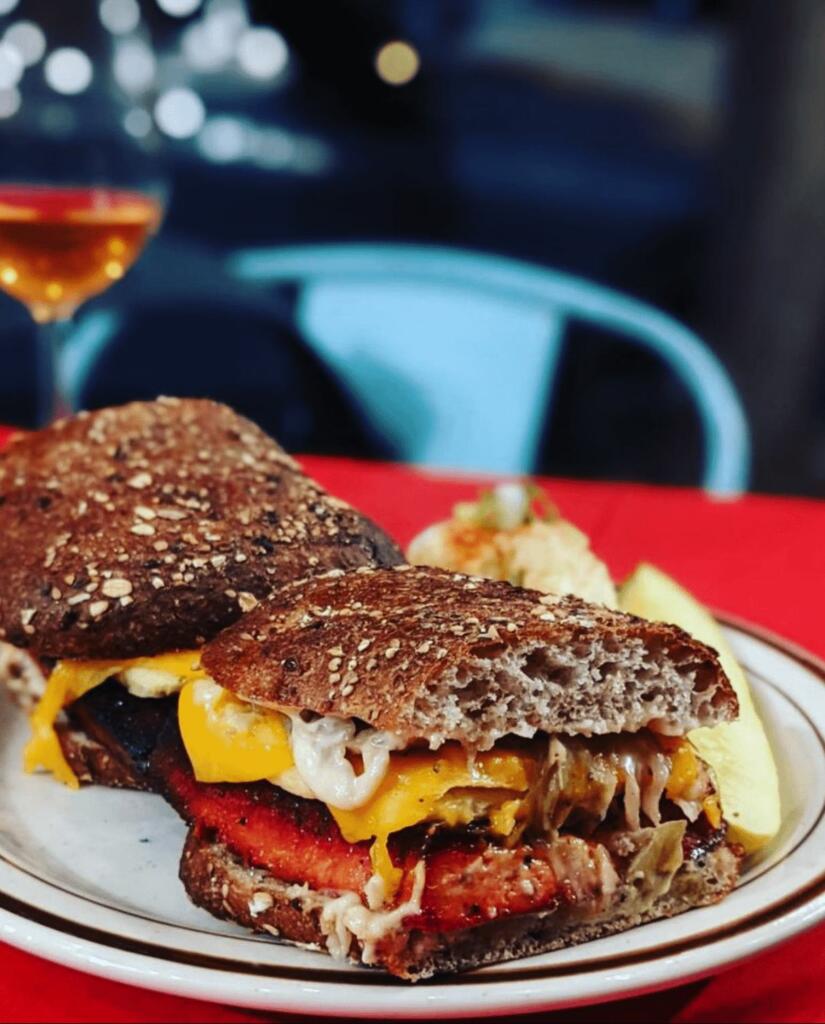 Location:
161 W Girard Ave, Philadelphia, PA 19123
Menu items: Health-forward vegan fare inspired by global influences (lunch, brunch, and dinner)
Chef Mark McKinney opened the doors of Fishtown's Primary Plant Based in November of 2021 and has received rave reviews from locals ever since. Primary's goal is to inspire healthy communities through plant-based dishes curated entirely with locally sourced ingredients.
On their menu, guests can find twists on classic Philadelphia favorites such as "The Reluctant Cheese Steak" (seitan, beyond, smokey wood ear mushrooms, melted onions,
mozzarella, cheddar, pickled green tomato ketchup) and the "Yueben Sandwich" (pastrami spiced yuba, Ukrainian dressing, melty mozzarella, rainbow chard slaw.)
Whether you stop in for lunch, brunch, or dinner, you will find the Primary's selections are nothing short of original. Furthermore, the restaurant was specifically designed to create a warm, intimate space for the community that gives off a casual, yet inclusive vibe, making it the ultimate spot for friends and family.
10. The Nile Cafe: Best Vegan Restaurant for Soul Food in Philly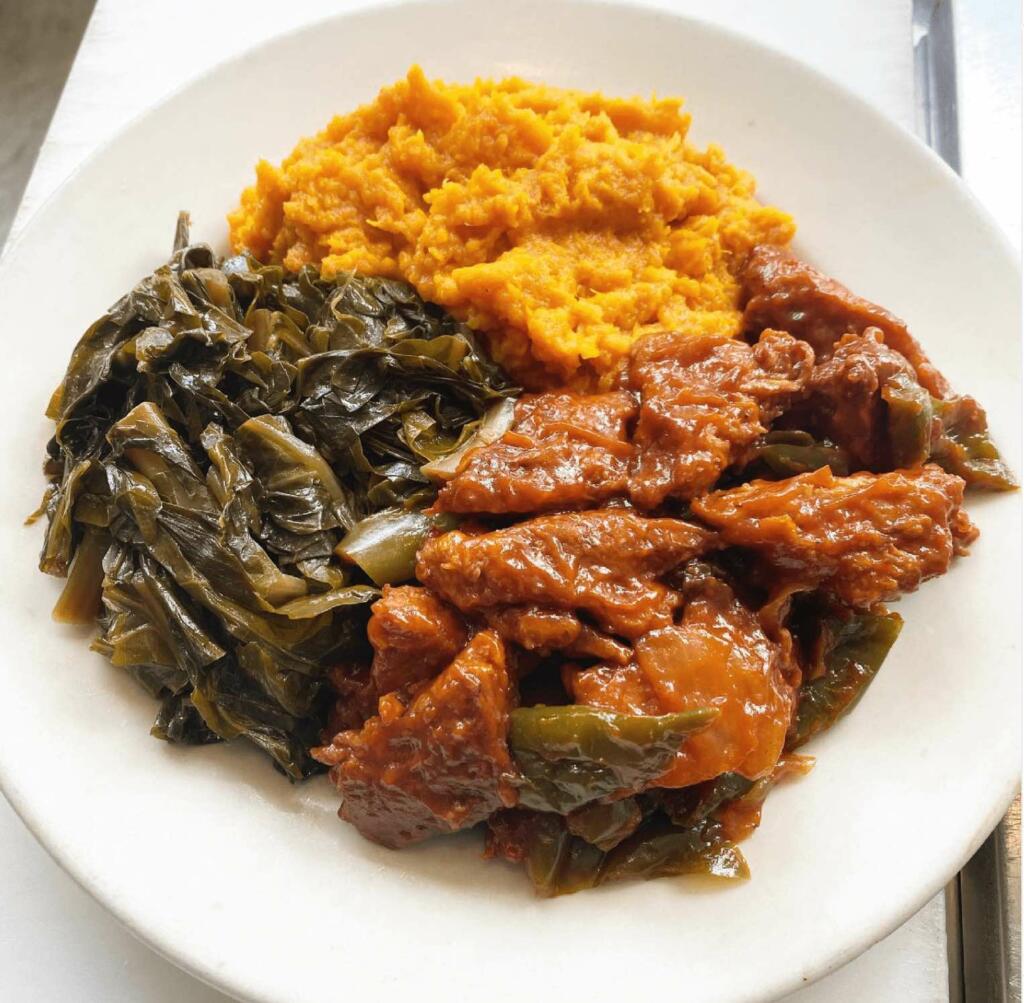 Location:
6008 Germantown Ave, Philadelphia, PA 19144
Menu items: Vegan chicken, duck, & fish platters served with traditional sides
Not only does the Nile Cafe dole out some of the best vegan food in Philly, but they are also the longest-running fully plant-based eatery in town! Customers can expect affordable, yet plentiful portions of soul food served in an easy-going, homey environment.
Plant-based enthusiasts can choose platters ranging from BBQ and Lemon Chicken to Roast Duck and Stew Fish. Sides include collard greens, cabbage, plantains, and sweet potato. If you are in the market for a vegan meal that feels like a big warm hug, the Nile Cafe is hands down the place for you!
11. Unit Su Vege: Best Vegan Restaurant for Asian Fusion in Philadelphia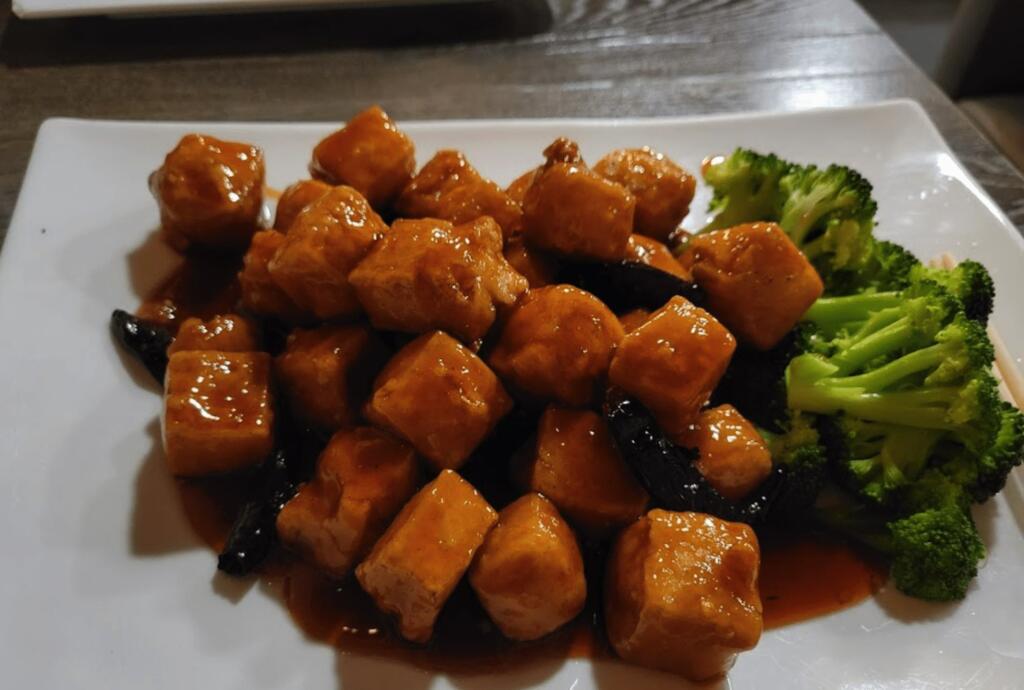 Location:
2000 Hamilton St # 106, Philadelphia, PA 19130
Menu items: Plant-based takes on classic Chinese entrees, dim sum, soup, noodles & rice, and more!
Directly translated, "Su" means Vegetarian in Chinese, giving diners a glimpse of what they can expect on Unit Su Vege's menu. This comfortable BYOB has made it its mission to provide healthy, veggie-based Asian Fusion options to Philly locals and visitors alike. Their menu is overwhelming in the best way possible, including chef specials such as "General Tso's Seitan."
With more than enough options for vegetarians and vegans, guests have their pick of savory entrees, shareable dim sum and appetizers, and even clay pot and sizzling platters! After cleaning your plate, you can quench your thirst with Unit Su Vege's wide array of milk tea and fresh juice concoctions.
12. Fitz on 4th: Best Vegan Restaurant for Tapas in Philly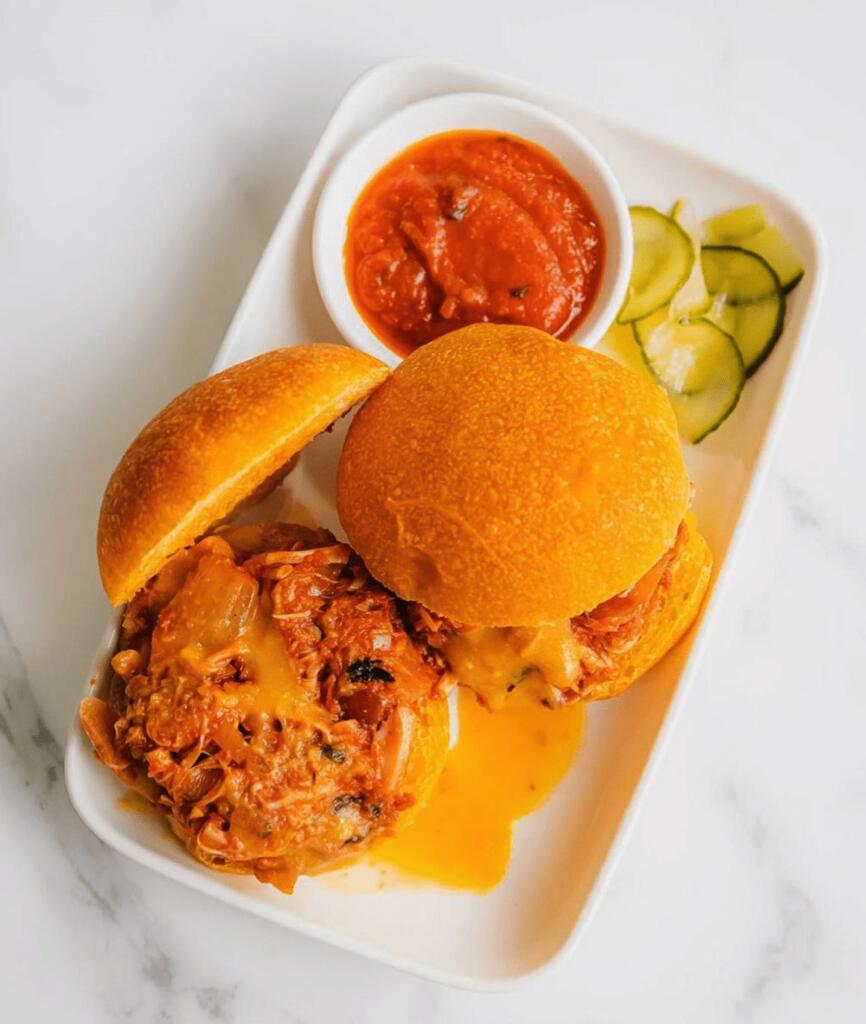 Location:
743 S 4th St, Philadelphia, PA 19147
Menu items: Vegan tapas, pastas, salads, desserts, & cocktails
Fitz on 4th is our go-to choice for plant-based small plates and 100% vegan cocktails! The family-owned spot has been supplying Queen Village with dishes crafted with seasonal, sustainable ingredients since June 2022. Customers can enjoy classics from the BBQ Jack Slider to "Crab" Cakes or opt for filling pasta entrees including the "Garlic Confit & Spaghetti."
The eatery also offers a collection of desserts, including their homemade baklava, apple crisp, or the seasonal "Pumpkin Tid-Bits," which are dipped in toasted coconut with spiced cream. Visitors will also find a handful of refreshing signature vegan cocktails, as well as a beer, wine, and mocktail menu.
13. 20th Street Pizza: Best Vegan Pizza in Philadelphia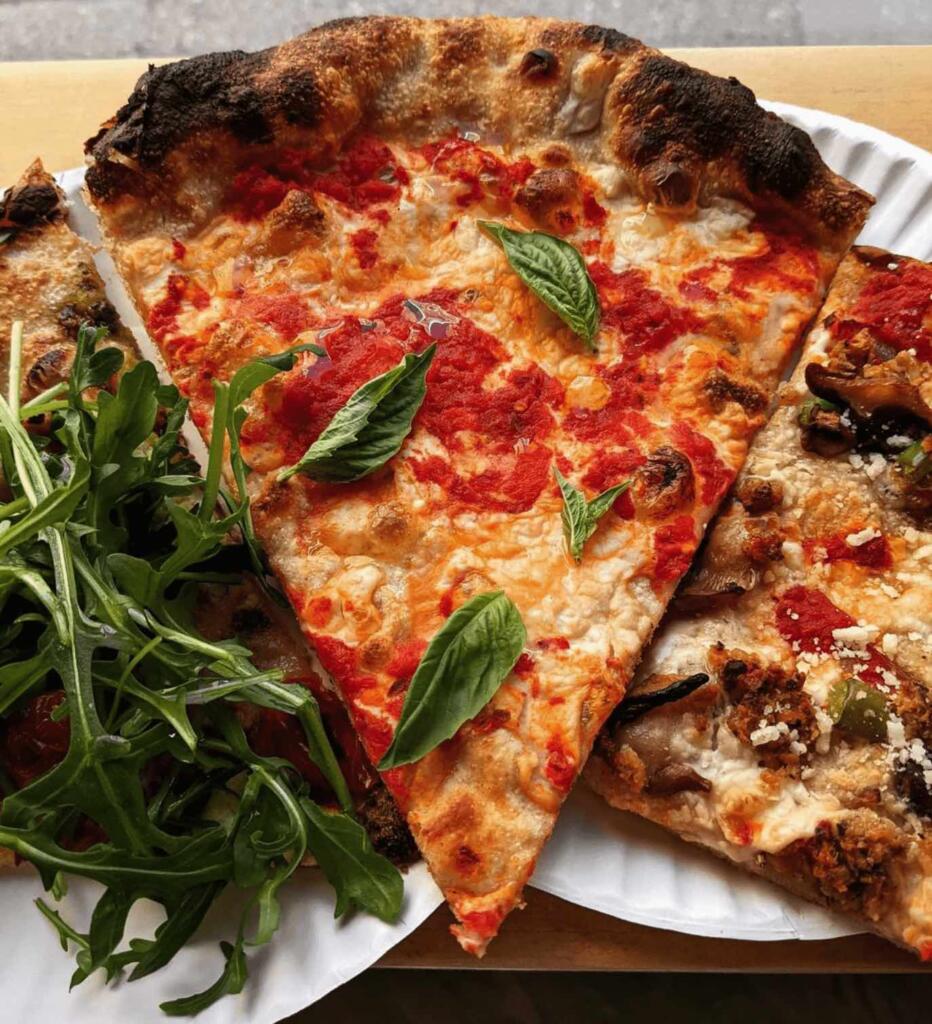 Location:
108 S 20th St, Philadelphia, PA 19103
Menu items: Vegan appetizers, round & square pizza pies
This 100% vegan pizzeria is a local favorite for plant-based fanatics and picky meat-eaters alike. 20th Street Pizza offers naturally leavened next-level slices and pies packed with seasonal ingredients, such as the "Balboa" (pumpkin seed pesto, lemon cashew ricotta, vegan sausage, roasted tomatoes, arugula, olive oil, chili flakes).
If you have transitioned to a fully plant-based lifestyle, you already know how difficult it can be to find truly appetizing pizza. 20th Street has mastered the art of authentic crust, scrumptious flavors, and unbeatable texture. After dining with them, you will never feel like you are missing out on quality pizza again!
14. Miss Rachel's Pantry: Best Prix Fixe Vegan Dinner in Philly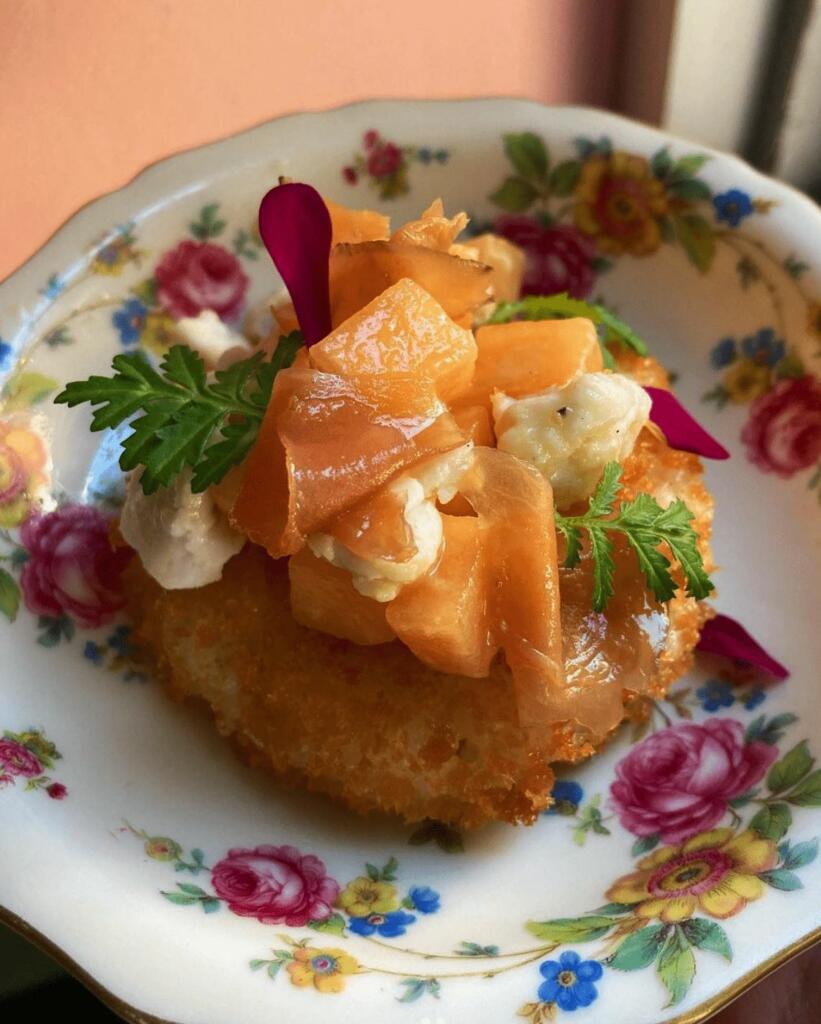 Location:
1938 S Chadwick St, Philadelphia, PA 19145
Menu items: Paid in-advance vegan dinner consisting of a set 5-course menu
Miss Rachel's Pantry claimed a spot on our list of best vegan spots in Philly for their one-of-a-kind dining experience, featuring a prix fixe menu of impressive plant-based creations. The perfect spot for special occasions, customers pay for their reservation in advance, which includes a 5-course meal complete with coffee, tea, and dessert.
Guests can get a taste of what Miss Rachael's Pantry serves up on their Instagram, with showstopping images of vegan lobster rolls, parmesan and rosemary roasted potatoes, and heirloom tomato galette to name a few.
The restaurant also hosts their very own vegan cooking show, playfully titled "Beat Your Meat" on Patreon. Subscribers can see the behind-the-scenes of the exclusive restaurant, gain access to monthly recipes, and even have a chance of winning a private dinner at the Pantry for up to 12 guests!
15. Tattooed Mom: Best Vegan Bar Food in Philadelphia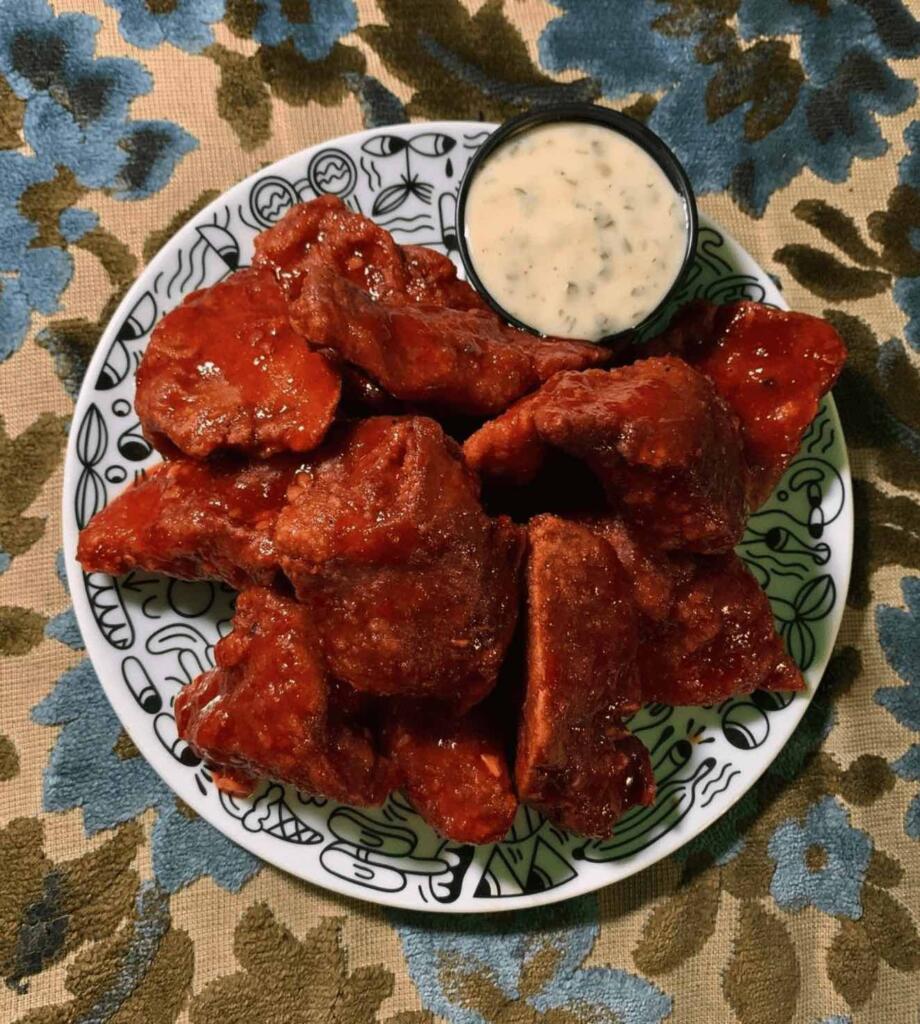 Location:
530 South St, Philadelphia, PA 19147
Menu items: Vegan snacks, fries & tots, and sandwiches
If you frequent South Street, you already know that Tattooed Mom is one of the coolest bars in town. In addition to the bar's fun events and killer drinks, they also offer a menu jam-packed with tons of vegan grub! Guests can enjoy 100% vegan corn dogs, wings, cheesesteaks, Nashville hot "Chickn" sandwiches, and so much more alongside their cocktail or beer.
With so many plant-based options and even a regularly-updated secret menu, TMoms easily earns their spot on our guide of the best vegan spots in Philly.
Whether you are a hardcore herbivore, slowly implementing more plant-based options into your diet, or supporting a loved one and venturing outside of your comfort zone, Philadelphia has countless vegan restaurants to try out! Did we miss any must-try plant-based spots on our list? Let us know in the comments!
link